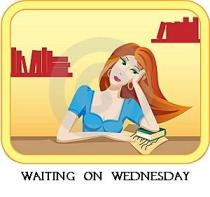 Waiting on Wednesday is a weekly blog post by Jill over at Breaking the Spine, that spotlights releases we're eagerly awaiting.
My pick this week is:
Title: REACHED
Series: Matched, Book3
Author: Ally Condie
Release date: November 13th, 2012
Cassia faces the ultimate choices in the long-anticipated conclusion to the New York Times bestselling Matched Trilogy

After leaving Society and desperately searching for the Rising—and each other—Cassia and Ky have found what they were looking for, but at the cost of losing each other yet again: Cassia has been assigned to work for the Rising from within Society, while Ky has been stationed outside its borders. But nothing is as predicted, and all too soon the veil lifts and things shift once again.

In this gripping conclusion to the #1 New York Times bestselling Matched Trilogy, Cassia will reconcile the difficulties of challenging a life too confining, seeking a freedom she never dreamed possible, and honoring a love she cannot live without.
Why I want to read it:
Because I really loved books 1 and 2. I saw Cassia grow up from a Society controlled teenager to a girl with own opinions, needs and wants. And Ky... well he grew up too. I've yet to see him become a responsible man, and I hope this third installment would be what I've been waiting for. And of course Xander. I want to see what happens with him too. He's holds a special place in my heart :)
What are you waiting on this week?