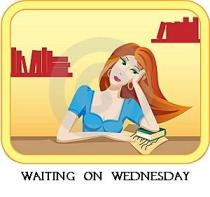 Waiting on Wednesday is a weekly blog post by Jill over at Breaking the Spine, that spotlights releases we're eagerly awaiting.
My pick this week is:
Title: Glittering Promises
Series: Grand Tour Series, Book #3
Author:
Lisa Tawn Bergren
Release date: October 1st, 2013 by David C. Cook


Lisa T. Bergren's popular Grand Tour series concludes as Cora Kensington journeys farther into Italy, wrestles with a terrible ultimatum from her father, and comes to terms with the Father who will never fail her.
America's newest heiress must decide if her potential fortune is rationale enough to give up her freedom and all that God is leading her toward. And when her newly-discovered siblings are threatened with ruin, her quandary deepens. Then as Cora nears Rome, more journalists are track the news story of the decade—"Copper Cora," the rags-to-riches girl—and want to know more about her family and the men vying for her attention. Meanwhile, a charming Italian countess decides that if Cora isn't going to claim Will's heart, she might just try...
Why I want to read it:
Are you kidding me? This is one of the best historical YA novels I've ever read! It's absolutely amazing! I can't wait for Glittering Promises to come out so I'd see what happens to Cora and Will. And Pierre, sweet sweet Pierre. Will he even be included in this book at all? *sigh*
So how about you? What amazing book are you waiting on this week?