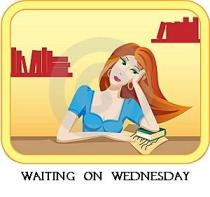 Waiting on Wednesday is a weekly blog post by Jill over at Breaking the Spine, that spotlights releases we're eagerly awaiting.
My pick this week is:
Title: Storm Shells
Series: The Wishes Series, Book 3
Author:
G.J. Walker-Smith
Release date: November 25th, 2013


The only way to move forward was to go back to the very beginning….
After three miserable weeks without Charli, Adam makes the decision to follow her, desperately hoping to find a way of following through on his promise of a happy ending.
He finds her back in Pipers Cove, healing her broken heart by spending time with the one person who never lets her down.
Both know nothing has changed. They're desperately in love, hopelessly stuck in limbo, and unable to find common ground.
When fate offers them a chance at a different kind of ending, it's a one-shot deal. Running with it means changing their plans – something neither of them has ever been willing to do before, even for each other.
Just as one begins to find their way, the other completely loses direction – and neither of them realise that time is running out.
Why I want to read it:
Are you kidding me? I'm addicted to this series! It's the best contemporary series I've read this year! I love Charlotte and Adam so much, I want to treasure them forever!
So how about you? What amazing book are you waiting on this week?