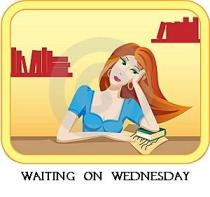 Waiting on Wednesday is a weekly blog post by Jill over at Breaking the Spine, that spotlights releases we're eagerly awaiting.
My pick this week is:
Title: The Lost Son
Series: none that I know of
Author: Tamra Torero
Release date: October 9th, 2012


Sixteen-year-old Jacob has always been able to charm his way out of trouble with the law. But when he's sentenced to work at a family Christmas tree farm in place of Cody Matthews—a boy killed in Jacob's last DUI—Jacob is in for a harsh reality check. This emotional story of loss, love, and redemption is impossible to put down.
Why I want to read it:
1) I love contemporary stories. Somehow they're so much more realistic. (duh)
2) The cover reminds me of Christmas with all it's magic and miracles and stuff...
3) Well, I just want to know more about Jacob. Has he learned the consequences of his actions?
So how about you? What amazing book are you waiting on this week?