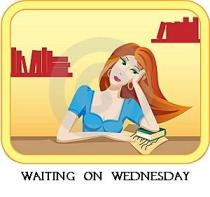 Waiting on Wednesday is a weekly blog post by Jill over at Breaking the Spine, that spotlights releases we're eagerly awaiting.
My pick this week is:
Title: Such Wicked Intent
Series: The Dark Endeavor Chronicles, Book 2
Author: Kenneth Oppel
Release date: August 21st, 2012 (Which also happens to be my b-day!! Yay!!)
Devotion turns deadly in this second Gothic thriller from Kenneth Oppel.

When does obsession become madness? Tragedy has forced sixteen-year-old Victor Frankenstein to swear off alchemy forever. He burns the Dark Library. He vows he will never dabble in the dark sciences again—just as he vows he will no longer covet Elizabeth, his brother's betrothed.

If only these things were not so tempting.

When he and Elizabeth discover a portal into the spirit world, they cannot resist. Together with Victor's twin, Konrad, and their friend Henry, the four venture into a place of infinite possibilities where power and passion reign. But as they search for the knowledge to raise the dead, they unknowingly unlock a darkness from which they may never return.
Why I want to read it:
Oh, where to begin? The cover looks amazing, just look at that gorgeous couple!! And I love gothic thrillers. I confess, I haven't read book 1 yet, but I'm planning on it before this creation comes out ;)
What are you waiting on this week?