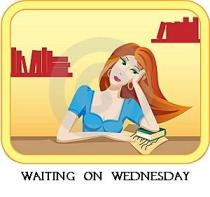 Waiting on Wednesday is a weekly blog post by Jill over at Breaking the Spine, that spotlights releases we're eagerly awaiting.
My pick this week is:
Title: Shadow Bound
Series: Unbound, Book 2
Author: Rachel Vincent
Release date: June 1st, 2012
KORI DANIELS is a shadow-walker, able to travel instantly from one shadow to another. After weeks of confinement for betraying her boss, she's ready to break free of the Tower syndicate for good. But Jake Tower has one final job for Kori, one chance to secure freedom for herself and her sister, Kenley, even if that means taking it from someone else…

The job? Recruit Ian Holt—or kill him.

Ian's ability to manipulate the dark has drawn interest from every syndicate in the world, most notably an invitation from Jake Tower. Though he has no interest in organized crime, Ian accepts the invite, because he's on a mission of his own. Ian has come to kill Tower's top Binder: Kori's little sister.

Amid the tangle of lies, an unexpected thread of truth connecting Ian and Kori comes to light. But with opposing goals, they'll have to choose between love and liberty….
Why I want to read it:
Okay, so technically, I'm not waiting on this book. Why, you may ask... Because I just finished reading it, if you must know!!! :))) How awesome is that??? Well, taken the fact that the book was ABSOLUTELY FABULOUS, IN A BLOW-YOUR-MIND SORT OF WAY...... it's beyond awesome!! I totally advise all readers of adult paranormal/urban fantasy novels to get their hands on a copy of Shadow Bound as soon as physically possible. You won't regret it! Oh, and even if you missed on book one - it wouldn't matter! They're just companion novels, talking about different characters. So hurry up and pre-order it now!
What are you waiting on this week?