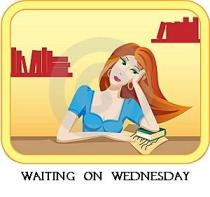 Waiting on Wednesday is a weekly blog post by Jill over at Breaking the Spine, that spotlights releases we're eagerly awaiting.
My pick this week is:
Genre: historical fiction
Audience: YA
Release date: November 5th, 2013
Publisher: Entangled Teen


For seventeen years Jed Franklin's life was normal. Then his father was charged with the abuse and murder of four young boys and normal became a nightmare.
His mom's practically a walking zombie, he's lost most of his friends, and the press camps out on his lawn. The only things that keep him sane are his little sis; his best friend and dream girl, Summer; and the alcohol he stashes in his room. But after Jed wakes up from a total blackout to discover a local kid has gone missing—a kid he was last seen talking to—he's forced to face his greatest fear: that he could somehow be responsible.
In a life that's spiraled out of control, Jed must decide if he chooses his own destiny with Summer by his side or if the violent urges that plagued his father are truly in the blood…
Why I want to read it:
Are you kidding me? Look at this cover, look at the face of this amazing boy and tell me you don't want to read his story! I dare you!
So how about you? What amazing book are you waiting on this week?