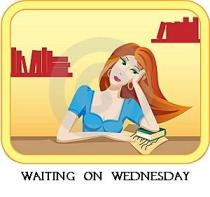 Waiting on Wednesday is a weekly blog post by Jill over at Breaking the Spine, that spotlights releases we're eagerly awaiting.
My pick this week is:
Title:
Masquerade
Series
: The Games Series, Book3
Genre: contemporary romance
Audience: NA
Release date: January 7th, 2014
Publisher: Forever(Grand Central Publishing)
A biker. A tattoo artist. A love to last a lifetime.Maddox Cross has always had to be tough. When his father went to jail for murder, the teenager took care of his sister and mother. Now on his own and working security at a night club, Maddox wants to become a tattoo artist-a dream that comes closer to reality when he falls for the hottest, most tatted woman he's ever seen. She's wild and beautiful, and Maddox will do anything to be with her.

Bee Malone came to town to open up her new tattoo parlor, Masquerade. Since being kidnapped as a young girl, Bee has had trouble getting close to anyone. But when she meets Maddox, she sees that under his hard biker's body is the sensitive soul of an artist. What starts out as a sizzling one-night stand soon becomes so much more.

Bee wants Maddox to join her tattoo business, but letting him into her life means revealing all her most intimate secrets. And as the past begins to intertwine with her present, Bee fears their love may not be as permanent as their ink . . .
Why I want to read it:
I LOVED Facade, book 2 of this series, so naturally I can't wait to get my hands on Masquerade too! Maddox was really heart-squeezing as a side character, I have no idea how gorgeous he'd be as a lead! :) Yikes!!!
#2
Title:
Firstborn
Series
: single
Genre: fantasy
Audience: YA
Release date: January 28th, 2014
Publisher:
Zonderkids-Books
Where does a firstborn girl fit in a world dominated by men? When Tiadone was born, her parents had two choices: leave their daughter outside the community to die in the wilds, or raise her as male and force her to suppress all feminine traits. Now, as the first female living as male in her village, Tiadone must prove her father didn't make a mistake by letting her live. As her male initiation approaches, Tiadone knows every eye on the community is on her, and desperately wishes to belong and finally be accepted.---But at every step, traditional feminine gifts and traits emerge, and the bird she's been twined with is seen as a sign of the devil. Worse, as Tiadone completes her rites, she finds she is drawn to her male best friend in ways that are very much in line with the female gender. Confused and desperate, Tiadone tries to become what she must be while dealing with what she indeed has become: a young woman who may be able to stand up to her despotic rulers and uncover her real purpose in life.
Why I want to read it:
I cannot wait to get to reading this one! It sounds so good! A fantasy novel with women's rights twist? Count me in!
So how about you? What amazing book are you waiting on this week?
NOTE: To those of you who haven't noticed, I'm featuring a giveaway of 1 copy of JLA's White Hot Kiss. Yeah, you got it - it's the 1st Dark Elements book. The trick here is, if there are A LOT of entries on it, I'll be choosing TWO WINNERS!!! So, go sign up and tell your friends! TO GIVEAWAY!