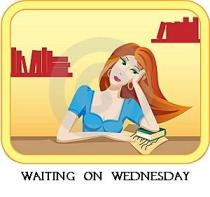 Waiting on Wednesday is a weekly blog post by Jill over at Breaking the Spine, that spotlights releases we're eagerly awaiting.
My pick this week is:
Title: HURT
Series: The Solitary Tales, Book 4 (finale)
Release date: January 1st, 2013


His Rebellion Will Soon Turn to Hope.
When Chris Buckley first encountered the mysteries of creepy Solitary, North Carolina, he had little idea how far he would fall into the town's shadows. After losing the love of his life, Chris tried to do things his way. He hunted answers. Then he gave up trying to find them. But now Chris comes back to Solitary knowing there's a purpose for his being there. As he watches his place in a twisted and evil bloodline become clear, Chris waits for the last battle—and wonders who will be left when he finally makes his stand. The fourth and final book in the Solitary Tales shines light into deep darkness as Chris's journey to Solitary comes to a dramatic close.


Why I want to read it:
You can't believe how long I've waited for this book to come out!!! And I finally got it on Netgalley!!!! I'm so SUPER EXCITED, you can't believe it!! I ABSOLUTELY LOVED The Solitary Tales. There's mystery, love, hurt... all the drama and then some!
So how about you? What amazing book are you waiting on this week?