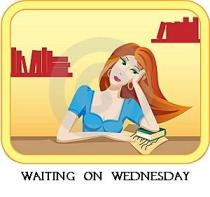 Waiting on Wednesday is a weekly blog post by Jill over at Breaking the Spine, that spotlights releases we're eagerly awaiting.
My pick this week is:
Title: Enchantment
Series: Spellbound, Book 3
Release date: November 2012


In the third and final installment of the Spellbound series, Graylee Perez (the duplicate), goes to Spain for a summer of escape. There she meets new friends and comes face to face with her old adversary, Adrian Montez.

When Gray tries to setup a spell that will banish Adrian from her life, she inadvertently falls under a love spell instead.

Charlene returns, having hijacked a new body, for one final battle between the twins.


Why I want to read it:
Well, I loved the two previous installments in this series, and I'm waiting for book 3 with great anticipation! I can't wait to see what happens between Gray and Adrian and how they're gonna deal with Charlene :)))
So how about you? What amazing book are you waiting on this week?