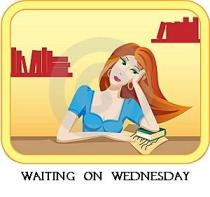 Waiting on Wednesday is a weekly blog post by Jill over at Breaking the Spine, that spotlights releases we're eagerly awaiting.
My pick this week is:
Title:
Enders
Series
: Starters, #2
Genre: distopian
Audience: YA
Release date: January 7th, 2014
Publisher: Delacorte Books for Young Readers
Enders, the sequel to Lissa Price's thriller, Starters, is fast-paced dystopian fiction at its best.
Someone is after Starters like Callie and Michael—teens with chips in their brains. They want to experiment on anyone left over from Prime Destinations—Starters who can be controlled and manipulated. With the body bank destroyed, Callie no longer has to rent herself out to creepy Enders. But Enders can still get inside her mind and make her do things she doesn't want to do. Like hurt someone she loves. Having the chip removed could save her life—but it could also silence the voice in her head that might belong to her father. Callie has flashes of her ex-renter Helena's memories, too . . . and the Old Man is back, filling her with fear. Who is real and who is masquerading in a teen body?
No one is ever who they appear to be, not even the Old Man. Determined to find out who he really is and grasping at the hope of a normal life for her and her younger brother, Callie is ready to fight for the truth. Even if it kills her.
Why I want to read it:
Starters was one of the several distopians I ended up liking. The cover is the exact opposite of Starters, which was all white and cold. This one's burning hot. I just can't wait to see what's happened with Callie and the rest of the characters!
So how about you? What amazing book are you waiting on this week?