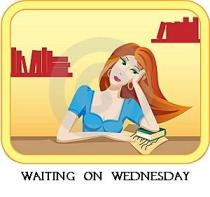 Waiting on Wednesday is a weekly blog post by Jill over at Breaking the Spine, that spotlights releases we're eagerly awaiting.
My pick this week is:
Title: The Truth About You & Me
Series: none
Release date: September 8th, 2013 by Flux


Smart girls aren't supposed to do stupid things.Madelyn Hawkins is super smart. At sixteen, she's so gifted that she can attend college through a special program at her high school. On her first day, she meets Bennet. He's cute, funny, and kind. He understands Madelyn and what she's endured - and missed out on - in order to excel academically and please her parents. Now, for the first time in her life, she's falling in love.
There's only one problem. Bennet is Madelyn's college professor, and he thinks she's eighteen - because she hasn't told him the truth.
The story of their forbidden romance is told in letters that Madelyn writes to Bennet - both a heart-searing ode to their ill-fated love and an apology.

Why I want to read it:
I'm curious about it. I mean, the cover is cute, and the story seems promising. The only thing that is the unknown variable here is whether I would like the writing style... if it's really a bunch of letters... we'll see I guess. It's not like I haven't read a diary-type books before...
So how about you? What amazing book are you waiting on this week?