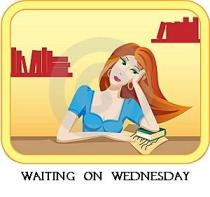 Waiting on Wednesday is a weekly blog post by Jill over at Breaking the Spine, that spotlights releases we're eagerly awaiting.
My pick this week is:
Title: Going Vintage
Series: None
Release date: March 26th, 2013


In this humorous and heartfelt novel, the key to a broken heart is to go vintage: swear off modern technology and live like it's 1962!
When Mallory discovers that her boyfriend, Jeremy, is cheating on her with an online girlfriend, she swears off boys. She also swears off modern technology. Inspired by a list of goals her grandmother made in 1962, Mallory decides to "go vintage" and return to a simpler time (when boyfriends couldn't cheat on you online). She sets out to complete grandma's list: run for pep club secretary, host a dinner party, sew a homecoming dress, find a steady, do something dangerous. But the list is trickier than it looks. And obviously finding a steady is out . . . no matter how good Oliver (Jeremy's cousin) smells. But with the help of her sister, she'll get it done. Somehow.


Why I want to read it:
First, because it's a contemporary novel and I'm totally in love with those.
Second, because I'd love to see how it works for her to swear off technology.
Third, I'm extremely curious to see how well she manages to stay away from Oliver :)))
So how about you? What amazing book are you waiting on this week?
FYI: I have a giveaway going on of an e-copy of All the Broken Pieces by Cindy Madsen. If you're interested, visit my Current Giveaways page. Thanks and good luck!